Copyright MommyTLC. Powered by
Blogger
.

Tags
At-Home Spa Treatments
(1)
Beauty
(3)
Blog Hop
(1)
Brunch
(1)
Chicken Dish
(2)
Contests
(1)
Curly Girl Method
(1)
Dessert
(1)
Detergent
(1)
DIY
(3)
Family
(4)
Frozen Treats
(1)
Fun Dinner Ideas
(1)
Giveaways
(2)
Hair
(1)
Laundry
(1)
Life Changes
(1)
Manic Monday
(1)
Mario Batali
(2)
Memories
(1)
Milestones
(1)
Mission Organization
(1)
Mommy Confessions
(1)
Mommy Time
(1)
Motherhood
(3)
Motherly Advice
(2)
Online Recipe
(3)
Parenting
(4)
Pasta
(3)
Personal Grooming
(1)
Pork Chops
(1)
Pot Roast
(1)
Precious Moments
(1)
Recipes
(4)
Relationships
(1)
Sauces
(1)
Smoothies
(1)
Style
(1)

Archives
Wednesday, July 27, 2011
4:47 PM | Posted by Paola Deininger |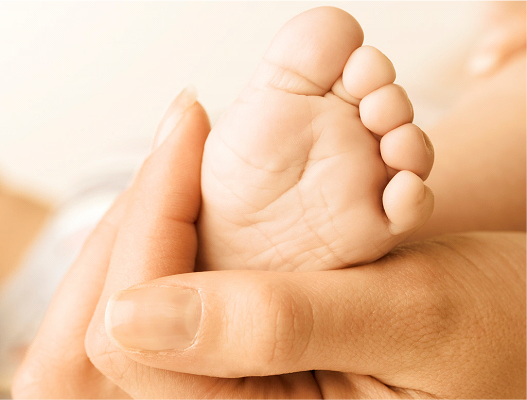 I have to start by saying that I love being a mom, it's the greatest blessing that I wouldn't give up for the world. My daughter give meaning to every second of every day in my life now and I couldn't imagine a world without her! That being said, are there times in your life you wished you waited to have kids? To be completely honest, yes, there are times when I wish we had waited. Waited until we were more financially stable (but who's really financially stable in this day and age?), waited until I was in a better situation at work, waited until I was a little older and got all the "party girl" out of my system... There's so many reason I sometimes wish I'd waited. Sometimes I feel guilty for thinking these things, but it's human nature to have regrets. Well, not so much regrets, that's not really the right word to explain it because I don't regret getting pregnant so young. It's more like I sometimes wish I had done some more things when I had the chance, before my daughter was born. I wish I had taken advantage or had the courage, or the money, or the time to do some of the things that I can't do now because it would take away from my time with her.
A good example of this is last night. Hubby and I were supposed to have a date night. It wasn't really well planned out, kind of just a last minute attempt at a night out. Well, being that it was a last minute "attempt", it pretty much blew up in my face and nothing seemed to work out. At first I wasn't sure if I'd be able to get a sitter, then when a sitter came through (a special thanks to my family who's always available and willing to watch our little munchkin at the drop of a hat - yes, I know you're reading this mom!). Once we had a sitter, we couldn't get a reservation at the restaurant of choice or any other restaurant that was even up to the standard of "date night" at the Deininger household. Of course I got in a pissy mood since I had been so looking forward to this outing and having another date night flop and cancelled yet again put a damper on my outlook of the rest of the evening. As usual, hubby did manage to save the evening with a nice charcuterie plate and a couple bottles of wine. Although hubby saved the night, I still miss being able to come home and just decide to go out to dinner my husband without having all he hassle. I get frustrated with myself and my husband for not making the time to be together like we had promised to when we first found out we were expecting. So many people told us to really try our best to keep up the date night and make time for just the two of us.
Although I sometimes wish I had waited, more so for financial reasons (and sometimes more selfish reasons), I don't regret having my daughter. I was only 24 when I got pregnant and although that may seem very young to some people, it was just right for us. Now I have a beautiful toddler who fills my life with pure joy. There's nothing in the world that I would trade my little munchkin for!&nbsp She's the love of my life and my whole universe.